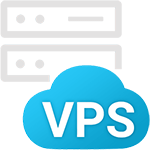 SmartVPS - the complete multi-account hosting solution!
Each individual account comes with free backups, addon domains, PHP-FPM with OPcache and server-side caching for lightning-fast sites. And all this at a great price!

50% OFF ALL NEW PLANS TO HELP MORE BUSINESSES MOVE ONLINE
Policy
Spamming

If you are caught spamming, your account will be suspended, and you will not be eligible for refund. We will prosecute all offenders to the full extent of the law.

Adult content

We do not allow any adult-related materials on our servers. Adult-oriented web sites will be terminated.