Awesome self-hosted eCommerce software
Using self-hosted eCommerce software offers several advantages over hosted solutions and SaaS solutions.
Email service is included in all our hosting plans. This means your emails will look professional when you communicate with your clients, as they will be coming from an address using your domain name. Some hosted solutions do offer email service, but it is often associated with additional costs. When using a self-hosted solution on our servers, you can have an unlimited number of mailboxes and take advantage of our premium email service at no additional cost.
There are no limits on your store revenue or the number of items you can host. Some hosted providers will charge additional fees as the number of items in your store grows, or as your revenue grows. When using a self-hosted solution on our servers, you will only need to pay what your hosting plan costs.
No fees on transactions. Some hosted solutions will collect a fee for each sale you make through your store. When using a self-hosted solution on our servers, there are no fees on our end when a sale is made through your store.
Unlimited staff accounts. Some hosted solutions will charge additional fees for additional staff/administrator accounts. With self-hosted software, you can create as many staff accounts as you need at no additional cost.
No cost for additional features. Some hosted solutions will charge additional fees for specific features such as a mobile-friendly/responsive store. Most self-hosted solutions offer responsive themes out of the box, so your store will look good on mobile devices without extra cost.
No cost for a website or a blog. Some hosted solution providers will not be able to host a website or a blog in addition to your eCommerce store, or will charge extra. When using self-hosted software, you can have a website or a blog hosted on the same account at no additional cost.
WooCommerce
WooCommerce is a WordPress plugin. Despite being a plugin, it offers plenty of features, and can be used to operate stores of all sizes. It is easy to set up, and support is available through the WordPress community pages.
You can install WooCommerce through your WordPress dashboard.
Magento
Magento is an extremely powerful open-source eCommerce platform. Magento might not be the easiest to set up, but its scalability and numerous features out of the box make it the perfect candidate to power large online stores.
You can install Magento by following our Magento installation guide.
OpenCart
OpenCart is a self-hosted eCommerce platform that is really easy to set up. Out of the box, it comes with support for selling digital products, multiple currencies, multiple payment gateways, translations, and themes.
You can install OpenCart with one click through our Control Panel.
PrestaShop
PrestaShop is a self-hosted eCommerce platform that is fairly easy to set up, and provides a contemporary look for your store. It comes with support for multiple currencies, multiple payment options, and multiple languages.
You can install PrestaShop by following our PrestaShop installation guide.
Zen Cart
Zen Cart is an open-source self-hosted eCommerce platform that began its life way back in 2003. It is relatively easy to set up and offers a template-based engine that allows heavy customization. Zen Cart can power any size of store.
You can install Zen Cart by following our Zen Cart installation guide.
osCommerce
osCommerce is one of the oldest open-source self-hosted eCommerce platforms supported today. It is easy to set up and allows additional functionality via add-ons. It is more suited to small stores as it is less scalable than other solutions.
You can install osCommerce by following our osCommerce installation guide.
Video Guide on How To Create Online Stores
In the video below, you will see how WordPress and WooCommerce can be used to quickly and easily create and set up an online store.
All the speed you need for your eCommerce store
Extremely Fast Servers
Our servers are designed specifically for our hosting environment. They are built with the most reliable and powerful components. Our newest servers have multiple Xeon processors and all-SSD storage arrays.
Faster Pages with HTTP/2 and PHP-FPM
All of our servers support the modern HTTP/2 protocol, which loads your website content much faster, ensuring shorter page loading times. PHP-FPM processes pages significantly faster than other PHP execution methods.
Advanced Caching
All plans run on PHP-FPM with OPCache, and support our own Server-Side Caching. These technologies allow objects and pages to be cached in the server memory, resulting in a massive increase in performance.
All the security you need for your eCommerce store
Free SSL Certificates
All plans include free SSL certificates from Let's Encrypt. SSL certificates are issued with a click of a button and are automatically renewed by our system. This way your eCommerce store visitors can rely on an encrypted connection without any hassle on your end.
Hardened Linux and Proactive Approach
Our servers run a heavily-customized version of Debian Linux with security enhancement patches applied to the Linux kernel. Our system administrators constantly improve our Web Application Firewall and apply custom patches and improvements to the server software.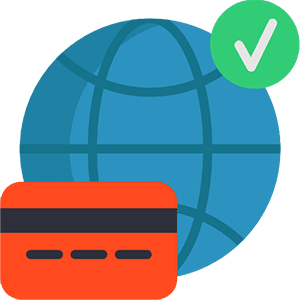 PCI Compliance
The Payment Card Industry Data Security Standard (PCI DSS) applies to companies that process credit card information. Your payment processor might require PCI compliance from your eCommerce store. Our Business, Business Plus, and VPS plans pass PCI compliance scans.
Amazing customer support from ICDSoft
24/7 Support
Superior customer service is our highest priority. Our highly skilled technical support team is at your service 24 hours a day, 7 days a week. When you need help, you can contact our support team at any time through our ticketing system, email, or live chat.
15-minute Response Guarantee
Our support team will respond to each support ticket within 15 minutes. The average response time for tickets is 7 minutes. You read that correctly - our support team has processed over 500,000 support tickets with 7 (seven) minutes response and resolution time.
Highly Qualified Professionals
The members of our support team are true professionals - experienced, knowledgeable, always willing to help and go the extra mile. They will make sure every question is answered to your satisfaction, thus assisting you with the setup of your eCommerce store.
Solutions for every project
Free Migrations
Leave the boring stuff to us – we will move and test your eCommerce store on our infrastructure free of charge, usually within 24 to 48 hours of submitting your request.
Multiple Hosting Locations
For increased speed and availability worldwide, we have our very own servers at independent data centers in the USA, Europe, and Hong Kong. This way you can set up your eCommerce store close to your customers.
Scalability for Your Websites
Whatever the size or scope of your project, we have a specific hosting plan that can accommodate it. When your eCommerce store grows, you can easily upgrade your plan with a few clicks.