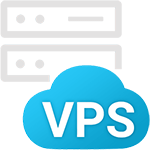 SmartVPS - the complete multi-account hosting solution!
Each individual account comes with free backups, addon domains, PHP-FPM with OPcache and server-side caching for lightning-fast sites. And all this at a great price!

75% OFF ALL NEW PLANS + 100-DAY MONEY-BACK GUARANTEE
Site and e-mail availability after nameservers/DNS updates
After you update the nameservers of a domain name, the DNS updates need time to get propagated over the Internet. The DNS propagation depends on many factors; usually, the changes get propagated at most locations within minutes, but it may take up to 24 - 48 hours for the updates to take place at some networks. In the meantime, some visitors may reach your site at its old service provider, and some e-mail messages may end up at your mailboxes there.