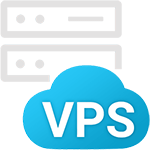 SmartVPS - the complete multi-account hosting solution!
Each individual account comes with free backups, addon domains, PHP-FPM with OPcache and server-side caching for lightning-fast sites. And all this at a great price!

75% OFF ALL NEW PLANS + 100-DAY MONEY-BACK GUARANTEE
My PHP files generate a "500 server error" message.
The most common reason for а "500 server error" message, output by a PHP script, are incorrect file permissions. You need to make sure that the PHP script itself and every other file or directory on the account does not have world-writable permissions (666, 777).

On our servers, scripts are run with the username of their owner, and not with the user of the web server ("apache"). Thus, if a script has to write to a file/directory, world-writable permissions are not needed.
A file/directory with world-writable permissions is considered insecure, and cannot be used/executed.