Adobe Contribute CS5 can be used to publish sites on our servers over the FTP protocol. To set up the FTP connection to your site, you can follow these steps:
1. From the menu, go to Contribute -> My Connections.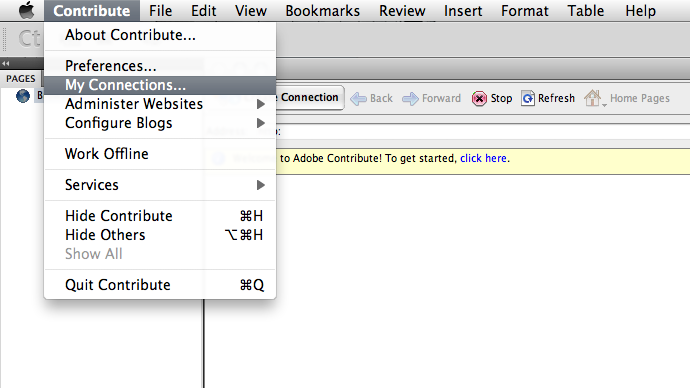 2. Click the Create button on the My Connections screen.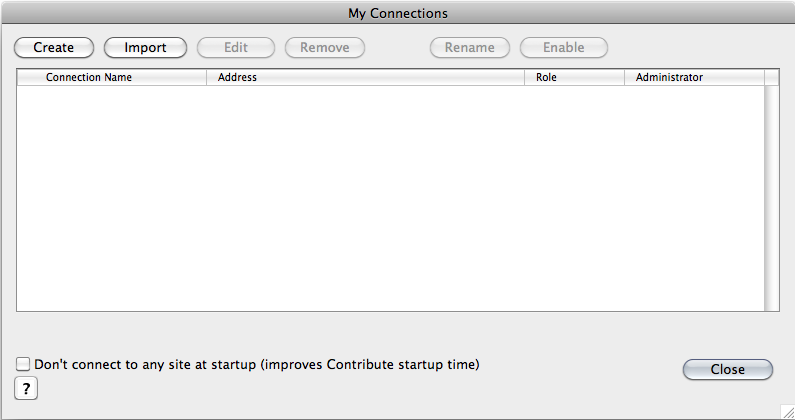 3. Click the Continue button on the Introduction screen.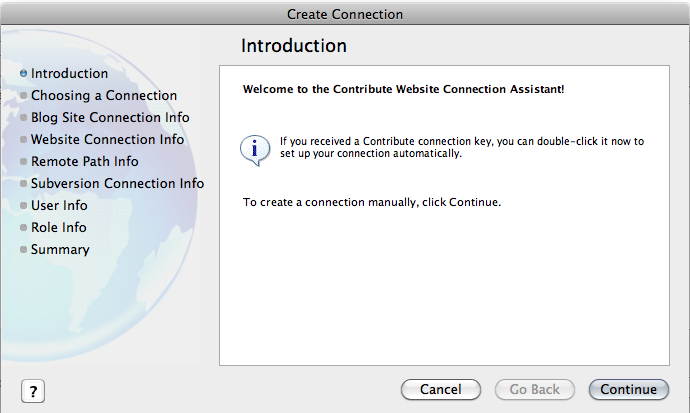 4. Select Website from the What do you want to connect to? drop-down menu. Enter your web address in the What is the web address (URL) of your website? field. In this manual we are using domain-name-example.com, but you should replace that with your actual domain name.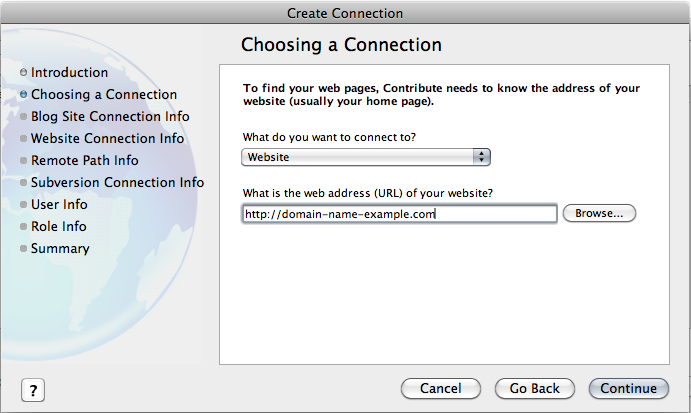 Click the Continue button.
5. Select the FTP option from the How do you connect to your web server? drop-down menu. Please have in mind that none of the other options will work with our service.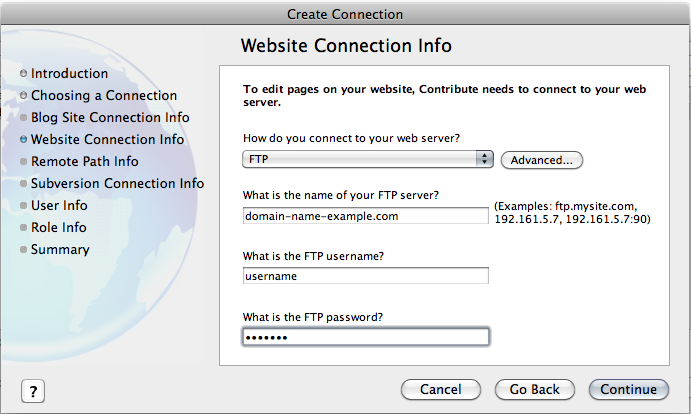 For FTP server enter your domain name. Use your Control Panel username/password combination or the combination of an FTP user you created with the hosting Control Panel. Click on the Continue button.
6. Contribute will verify your connection settings, and if the connection settings are correct, it will display the Subversion Connection Info screen. Since Subversion is not supported on our servers, do not enable this setting. Click on the Continue button.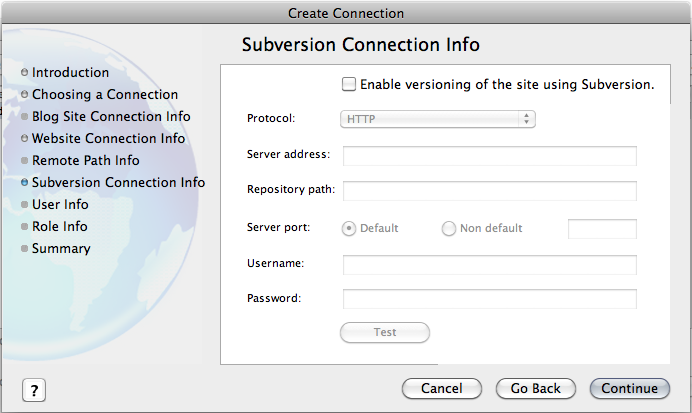 7. The User Info screen will be displayed next. Enter your name and email address, then click Continue.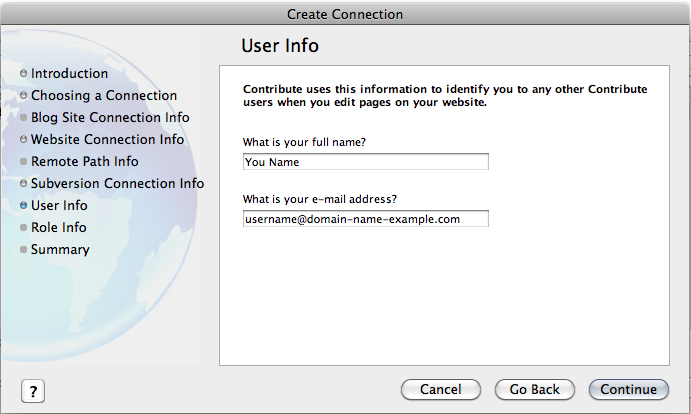 8. Contribute will display the Summary screen. Click on the Finish button.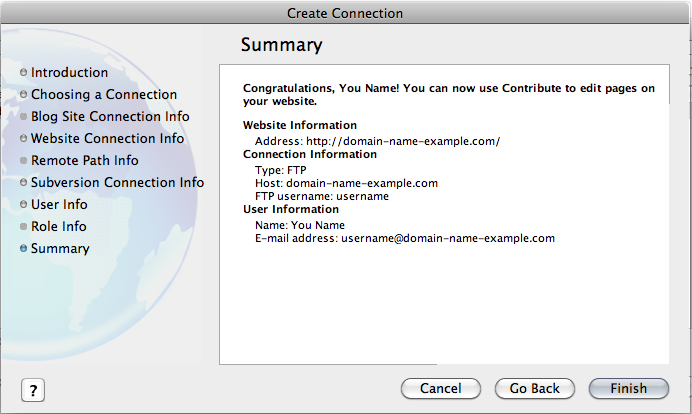 9. The My Connections screen will now list the newly created connection. You can use the above procedure to add connections to other sites, subdomains, etc. Once you click the Close button, Contribute should display your current index page on the main screen.