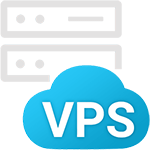 SmartVPS - the complete multi-account hosting solution!
Each individual account comes with free backups, addon domains, PHP-FPM with OPcache and server-side caching for lightning-fast sites. And all this at a great price!

75% OFF ALL NEW PLANS + 100-DAY MONEY-BACK GUARANTEE
Setting values that are not listed in the File Manager
You can do this with any FTP program, such as CuteFTP, SmartFTP, or FileZilla (the last one is completely free). In most FTP programs, changing file permissions is as simple as right-clicking on the file, and choosing Permissions or CHMOD from the menu.

Note: You should not be using "world-writable" (777 or 666) permissions or any other values that allow writing from everyone as this poses a security risk for your files and account.