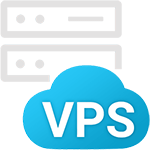 SmartVPS - the complete multi-account hosting solution!
Each individual account comes with free backups, addon domains, PHP-FPM with OPcache and server-side caching for lightning-fast sites. And all this at a great price!

75% OFF ALL NEW PLANS + 100-DAY MONEY-BACK GUARANTEE
You can access the window/menu that allows you to delete your browser cache (cached data and files) in the most widely-used web browsers (Firefox/Chrome/Safari/Internet Explorer/Edge/Opera) quite easily. All you need to do is press the following combination of keys on your keyboard simultaneously while your browser is active and on focus:
Ctrl+⇧ Shift+Del
If you are using a Mac keyboard, you should press:

⌘ Command+⇧ Shift+Del
In the window/menu that appears, you should choose to delete ONLY your cache (cached data and files).