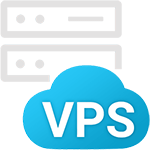 SmartVPS - the complete multi-account hosting solution!
Each individual account comes with free backups, addon domains, PHP-FPM with OPcache and server-side caching for lightning-fast sites. And all this at a great price!

75% OFF ALL NEW PLANS + 100-DAY MONEY-BACK GUARANTEE
We run both Python 2.x and Python 3.x on our servers.
The path to the default Python 2.x interpreter is:
/usr/bin/python
If you want to use Python 3.x, the path to the interpreter is:
/usr/bin/python3
Your Python 2.x scripts need to begin with this line:
#!/usr/bin/python
The Python 3.x scripts should start with:
#!/usr/bin/python3