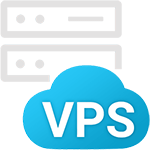 SmartVPS - the complete multi-account hosting solution!
Each individual account comes with free backups, addon domains, PHP-FPM with OPcache and server-side caching for lightning-fast sites. And all this at a great price!

75% OFF ALL NEW PLANS + 100-DAY MONEY-BACK GUARANTEE
Mod_gzip is a module for the Apache 1.3 web server. As we do not use Apache 1.3 on our servers, it is not available with our service. We are using Apache 2. In Apache 2, the functionality of mod_gzip is covered by the mod_deflate module. You can check this article for more information on using mod_deflate: Using mod_deflate.