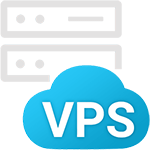 SmartVPS - the complete multi-account hosting solution!
Each individual account comes with free backups, addon domains, PHP-FPM with OPcache and server-side caching for lightning-fast sites. And all this at a great price!

75% OFF ALL NEW PLANS + 100-DAY MONEY-BACK GUARANTEE
Creating a directory named "icons"
The icons folder is predefined by the Apache web server. Any content you store in it will not be accessible in a web browser, as the web server will open up its default icons folder instead. You will be able to reach the files stored in your icons folder only via FTP.