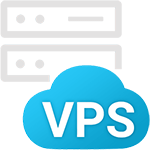 SmartVPS - the complete multi-account hosting solution!
Each individual account comes with free backups, addon domains, PHP-FPM with OPcache and server-side caching for lightning-fast sites. And all this at a great price!

75% OFF ALL NEW PLANS + 100-DAY MONEY-BACK GUARANTEE
You can view the Apache access and error logs in near real time using the Logs -> Live HTTP Logs section of the hosting control panel. The logs might be provided with a slight delay. When you open the interface for the first time after logging in to the Control panel, live logs for your account are enabled within one minute. Live logs will be disabled six hours after you close the interface, and will be enabled again when you open the interface again.