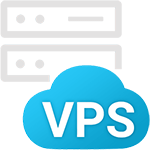 SmartVPS - the complete multi-account hosting solution!
Each individual account comes with free backups, addon domains, PHP-FPM with OPcache and server-side caching for lightning-fast sites. And all this at a great price!

50% OFF ALL NEW PLANS TO HELP MORE BUSINESSES MOVE ONLINE
MS Front Page
Uploading with Microsoft FrontPage 2003 over FTP

If your account is located on a server that does not have the FrontPage server extensions available, you can upload your site over FTP. You can use a stand-alone FTP program, or you can upload with FrontPage 2003 over FTP by following these steps:1. Open FrontPage 2003 and choose File -> Publish Site 2. On the Remote Web Site tab, under Remote Web server type, click FTP.In the Remote Web site location box, type the address of the remote Web site to which you want to publish folders and files. Include the ftp:// prefix.For example, type ftp://ftp.example.comMark the "Use Passive FTP" option and click on the "OK" button.3. In the "Name" and "Password" fields specify the FTP login details you want to connect with. Normally, you would want to connect with your main Control Panel username/password pair. In case you want to connect with an FTP subuser you previously created at your FTP Manager Control Panel section, you need to specify the login details for that particular user.Click on the "OK" button.4. If a "index.htm" file is present under "Local Web Site", right-click the file and select "Rename". The new name of the file should be index.html.5. Click on "Yes".6. If any links of your existing site point back to that file, the software can update the pages automatically.Click on "Yes".7. To upload files from your local computer to the hosting server, change to the correct directory on the right, and drag and drop files from the left onto the right. To download, just do the opposite - drag and drop from right to left.