The Software Installer section of the Control Panel is used to install ready-made scripts on your site.

The available third-party software packages are WordPress and OpenCart.

The in-house developed scripts that you can install are: Gallery and FormMailer.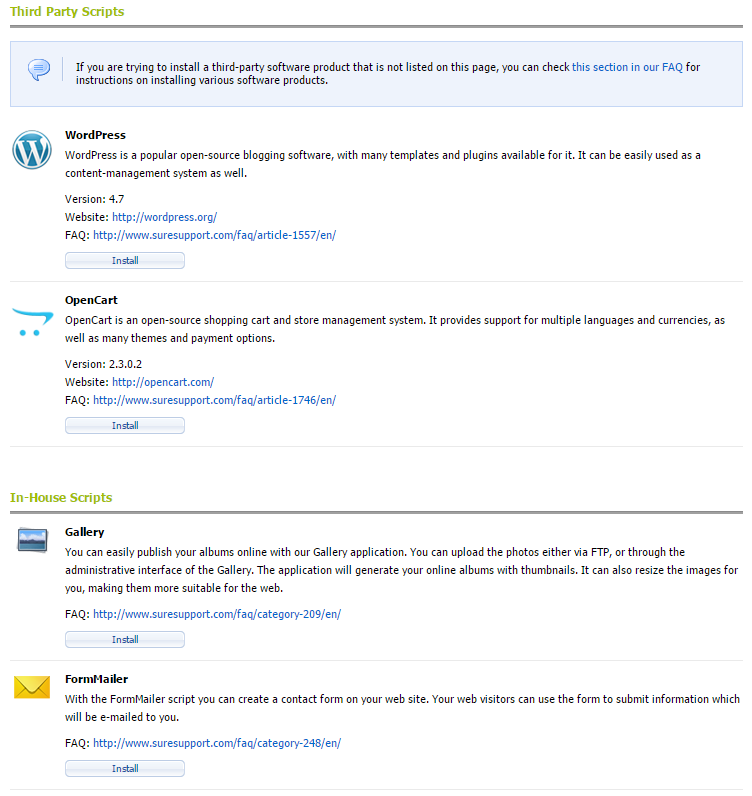 To install any of the scripts, click on the Install button next to the chosen script, then follow the step-by-step instructions provided.
For the third party software products, the software is installed as it comes from the software vendor. We provide just the installation process, and we do not take responsibility about the proper operation of the software itself.
NOTE: The above image is a screenshot from the Software Installer section of the hosting Control Panel. To install any of the available scripts, you need to log in to your hosting Control Panel, and go to the Software Installer section.